Dead Matter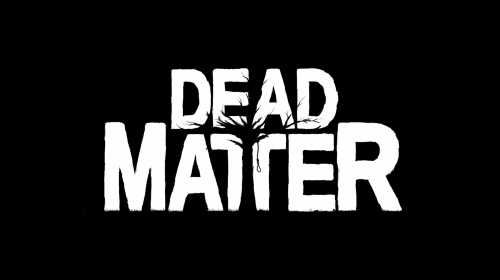 © http://cramgaming.com/dead-matter-kickstarter-video-42623/
Dead Matter by Canadian startup company, Quantum Integrity Software Inc., is the latest Zombie survival game vying to enter our homes and feast on our brains. However, "vying" is probably not the right word to use as it implies some sort of struggle, a battle against a resistive force, and while the next few months - maybe even years - are undoubtedly going to be difficult for the Canadian company, the fight to get this game staggering into mouth-watering reality has already been won - and then some! Yes, the project has already soared past it's meagre kickstarter goal of 60,000 Canadian Dollars and will definitely be made. In fact, at the time of writing and with a few days left on the funding clock, the Dead Matter project has made just over treble the amount it asked for - just let that sink in for a while.
Now, all that frantic money throwing means there must be something pretty special about Dead Matter, the fact that it looks eye-smackingly gorgeous (no surprise with the Unreal Engine 4 providing the technological gubbins) only increases the ambitious game's appeal. Here's the intro video to show just what I mean:
One of the greatest things about this game, in my mind, is that it is set in the slightly unusual location of Alberta, Canada - it is not shy about this odd choice either; Canadian flags adorning the interior and exterior walls of a few of the buildings. I really hope the team bigs this up to give a greater sense of identity and personalisation to a genre that is becoming increasing crowded. For example, I'd love to see different seasons with the brutal Canadian winter forcing survivors to change gameplay style or even, on a simpler scale, Canadian wildlife roaming the outskirts of the city; wolves, bighorn sheep and bison, to name but a few. In addition, of course, I love the Zombies; the detail that has been put into them and the amazing animation already in play is spectacular - let's hope for some good dismemberment options so players can really slice them up with the huge assortment of knives and other melee weapons on offer!
Other than those two highlights, all the normal survival game fare is in there or is on the cards for future development. There's a crafting system so players can fabricate their own goods (very important as most shop keepers have gone out of business now the majority of their customers have been eaten alive by the living dead - it's a cruel, cruel world we live in folks). Naturally, players can fully customise the appearance of the survivor they play as but they can also customise the environment; moving stuff around, placing barricades on windows and so forth. There's a Day/Night cycle, fully fleshed-out medical system, an electrical system, farming simulation, a grid-based inventory… the list goes on and on. These guys definitely know how to talk a good game and, by the looks of their early work video, they know how to create one too.
From the video, it would appear that this game is strictly multiplayer focused and I am getting that vibe though, reading through the kickstarter page further, a singleplayer experience is hinted at - quite what this will be remains hidden for now; will a bandit war type story be told as in 7 Days to Die or will the one-player game simply be multiplayer with you playing sole survivor? Another concern of mine comes from the structure of the environment itself. It's going to be massive and open-world, par for the course these days, but will all buildings be enterable and searchable, designed with unique and logical layouts? I'm sure they will be - after all, being able to rudely barge into anyone's home and steal their stuff is a major part of all Zombie games - though this will certainly be a mammoth undertaking, especially for an admittedly small development team.
So, what do you think about this new kid on the block - can it live up to the true Zombie-apocalypse simulator dream or will it be washed aside by the growing horde of survival games, released or still in development? Check out the kickstarter page at https://www.kickstarter.com/projects/qisoftware/dead-matter and, if it strikes your fancy, why not make a pledge - I'm sure the developers will be extremely grateful.