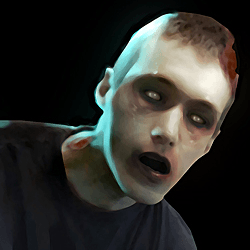 Welcome to the wonderful world of The Dead Times - you've made the right choice in visiting this site. But, what is the dead times, I hear you say? Like a cloaked and mysterious storyteller confined to the earthly medium of ink, I shall tell you the answer, should you take the time to read my carefully crafted text.
Imagine you wake one morning to find the recently dead roaming the Earth as mindless, flesh-eating Zombies. What will you do? How will you stay alive? How will you defend your home? Who will you trust? And just what is a Zombie anyway?
This scenario, to the common man, may seem nothing more than an overdrawn and utterly fanciful doomsday setting formed by the collective mind of a tainted media. Can Zombies really exist - can anything, once thought dead, live again to torment the living? And just how far does the rabbit hole of Zombie-hood go - how deeply has the infection spread throughout modern culture?
All these questions will be answered (as best they can be) and even more thrown up as I collate everything "Zombie" into one brain-chomping Resource of the Dead. These are not the End Times, these are... The Dead Times.